Computer Hookup, Diagnosis & Repair Service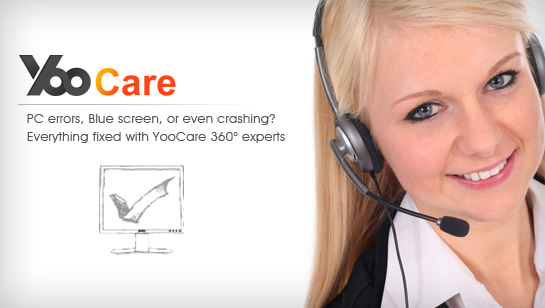 Cannot boot up your PC normally?
Device conflicts hinted when you just log on your system?
Your computer is stuck and you get annoying sound every in a while?
Cannot get online with unauthorized prompt in the bottom corner always?
Your system is freezing from time to time making you crazy and frustrated?
You do not know the computer how it is always automatically shut down or restart?
Suddenly or irregularly get a blue screen of death when performing important tasks?
Frequently get system errors, registry errors or system cannot perform this operation error?
You are feeling unsafe that the blue screen, system crashing or freezing are happening from time to time? Say goodbye to those annoying issues for we can help you out.
Configuration of your new computer to access your existing Internet account.
Resolve conflicts and compatibility issues with software application running on your computer.
Diagnose and fix Registry errors, Script errors, System 32 errors, Blue Screen of Death (BSOD) and other frequently asked computer problems.
Wireless technical support and software troubleshooting.
Install necessary drivers, update and fix all critical updates.
Determine computer compatibility for the install or repair (Software NOT included), optimizing your PC's speed and performance to make your PC runs like new again.
YooCare 11-Steps Professional PC Hookup, Diagnosis & Repair Service

1

. Promptly answer your questions about your PC's unusual behaviors and infection symptoms via online chat or TeamViewer.

2

. Our expert will guide to how to hookup your computer and check device connections.

3

. Show you step by step to successfully connected to the Internet, devices and peripherals.

4

. Remove the invalid and leftover registry entries, repair corrupt or missing system files and clean up system junk files to make computer run smoothly and reliably.

5

. Our expert will remote securely in your computer over the Internet via TeamViewer.

6

. Remove conflicts and compatibility issues to make computer run smoothly and reliably.

7

. Update drivers and software of your computer and fix system errors, and Installation errors to further improve computer's performance.

8

. Help you set up or operate hard drive fragmentation, set the virtual memory to improve execution capabilities of the computer.

9

. Repair all kind of Desktop and laptop driver issues and updates, complete repair and maintenance services for your PC.

10

. Confirm repair results with you to ensure that your computer is running stable and fast as originally expected.

11

. Teach you how to protect your computer in a safer and more efficient way on a daily use.
Thanks for using YooCare Services!
Here're some of the support team members who are passionate about their works and support our customers 24/7.

As Seen On