PC Gaming Optimization Service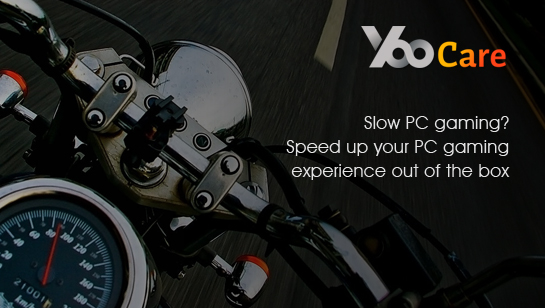 Looking for solutions to fix Windows PC errors?
Looking for solutions to optimize the gaming performance for your PC?
Are you crazy your computer get stuck when playing game? Or games get stuck while playing? How to improve GAME performance? How to speed up my computer for gaming? We can help you fix the annoying problem completely and safely via TeamViewer. It is a faster and safer way to get your issues fixed. Through your high-speed internet connection, YooCare professionals can help you immediately and improve the performance of a computer when you play any games.
Below are a number of tips to optimize your computer for gaming, and allow you to play more games with your current set up. Have a slightly outdated computer? There might still be some hope for you!
Why Should You Optimize PC Gaming?
Do you have great gaming experience as what the advertisement describes? Are you satisfied with your gaming experience? According to the online research, most users always get stuck in game. Sometimes, the computer just freezes and does not respond. This situation may last for several minutes or even half an hour. Even worse, it will not recover though several hours pass. You have to force restart the computer. In the beginning, you might want to relax yourself by playing games. After you went through a hard day, the wonderful artistic conception would help you get away from the boring life temporarily. At this time, you should make sure that thing will go on as you wish. If you always get stuck while playing game, it will drive you crazy instead of relaxing you.
What Will We Do to Help You Optimize Your PC Gaming?
We will connect your computer with your permission via famous remote tool. You can end the connection whenever you want. Once connected, our experts will analyze the characters of your games and computer hardware state fast and accurately. They will put forward corresponding resolutions after collecting all needed information. Problems that cause your choppy game experience will be resolved case by case. You may find that gameplay on your PC may be choppy and frustrating without proper optimization. Usually, you will suffer from slow load times, lag, crashing and a list of similar issues if you do not pay attention to the computer maintenance. Our experts will check your computer and find out current problems and potential issues. Many problems will be avoided effectively.
After our professionals optimize your PC gaming, gaming bottlenecks will be reduced. They will help you gain a couple of frames per second depending on your resolution settings and your specific machine. That will make your games run noticeably faster and take your gaming experience to the "next level."
Enables you to enjoy a smoother and more pleasant gaming experience with a single mouse click by optimizing your computer for peak performance and focusing all system resources to run your favorite games.
Manually and professionally turn off unnecessary Windows features, defraging system memory, optimizing Windows scheduled tasks, closing unnecessary applications, defraging game files and applying several system tweaks.
YooCare 10-Steps PC Gaming Optimization Service

1

. Promptly answer your questions about your computer's unusual behaviors for gaming via online chat or TeamViewer.

2

. Our expert will remotely connect to your computer over Internet via TeamViewer.

3

. Diagnose and troubleshoot the causes of annoying problems.

4

. Identify and completely consolidate those fragmented files, in an attempt to optimize your computer and speed up your system.

5

. Manage and update Windows system to the latest version (install patches if available).

6

. Uninstall a program and get rid of all those applications you rarely use or update to the latest definitions.

7

. Improve your PC's performance and boost your gaming session.

8

. Offer proactive recommendations to fix known bugs on your computer for a fast running.

9

. Check up or uninstall clutter programs if necessary, fix registry, and clean up junks to improve your system's performance.

10

. Teach you how to protect your computer in more efficient way on a daily use for gaming.
Thanks for using YooCare Services!
Here're some of the support team members who are passionate about their works and support our customers 24/7.

As Seen On