Printer Setup & Troubleshooting Service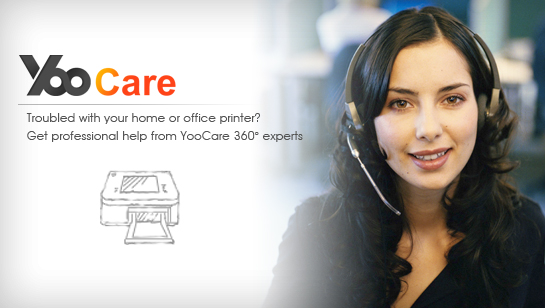 Unable to get your printer to work properly? Don't know how to install or fix your problematic printer?
YooCare Printer Setup & Troubleshootings Service:
Help you to setup your new local printer or update the printer drivers.
Teach you how to fix printer malfunctions issues and other related problems.
Fix printer errors and get your printer to work properly with the right configuration.
Answer any of your questions about printer features, functions and problems troubleshooting.
Is one or several of the below printer related problems that drives you crazy?
You don't know where to start to install a new printer driver.
You are unable to update the printer driver in your computer.
You don't know how to install or configure your new local printer
You keep receiving annoying error messages when using your printer
You don't know how to save or prolong the service life of your printer ink.
Your printer is unable to handle large –size documents and you don't know how to fix it.
There is no need to panic over these problems, just talk to our YooCare online experts, and let them to promptly fix your printer problems to get it back to work properly. Our experts will help you to update printer drivers, install printer software, configure your printer to work on a local or network environment and more, all these can be done simply via the internet!
YooCare 7-Steps Printer Setup & Troubleshooting Service

1

. Promptly answer your questions about your help requests via online chat or TeamViewer.

2

. Our expert will remote securely in your computer over the Internet via TeamViewer.

3

. Diagnose your printer and analyze the cause of the printer malfunction problem.

4

. Run professional tools to detect and repair software-related printer problems or errors.

5

. Help installing the latest driver for your printer.

6

. Adjust the printer configuration according to your needs and ensure it is working correctly.

7

. Answer any of your related questions.
Thanks for using YooCare Services!
Here're some of the support team members who are passionate about their works and support our customers 24/7.

As Seen On