Computer Tune-up, Speed Up & Optimization Service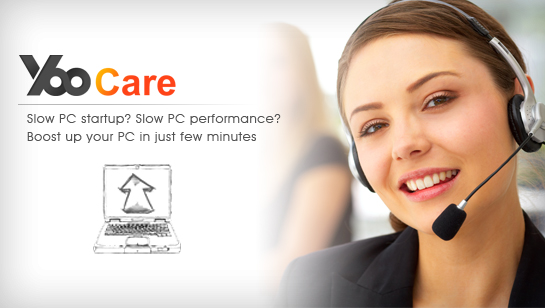 Is your computer running slow down?
Your PC crashes when watching movie or playing game?
Your browsers shut down frequently while surfing the websites?
You are feeling that your PC runs weird and take a long time to log in?
You are suffering the mysterious pop-up error messages every now and then?
Your operating system is freezing from time to time when you are working on it?
Your CPU is highly in use every time you open some programs in the daily grind?
You are really frustrating in waiting for a long time to boot up or reboot the computer?
Need help to fix errors, speed up your PC and save your energy bills? We can fully optimize your computer to make it runs like new again.
Optimize startup and random shutdown, defragment your hard drive, update your software and operating system, install Windows updates, improve menu navigation, cleanup quick launch and taskbar.
Enable security functions and enhance your browser settings to block pop-up activation in Internet Explorer.
Uninstall unwanted programs/Applications and trial software.
Creation of desired user accounts (for your requirement).
Clean all junk files, temporary files, Tracking Cookies, make your computer runs fast and works in healthy circumstance.
YooCare 10-Steps Professional PC Tune-up/Speed Up/Optimization Service

1

. Promptly answer your questions about your PC's unusual behaviors and infection symptoms via online chat or TeamViewer.

2

. Our expert will remote securely in your computer over the Internet via TeamViewer.

3

. Remove unnecessary temporary system files, consolidate fragmented files and folders, junk files and clean up Browser's cache to improve computer performance and data access speed.

4

. Remove unnecessary startup programs and optional Windows components, optimize system services and uninstall unnecessary apps to speed up PC startup.

5

. Remove the invalid and leftover registry entries, repair corrupt or missing system files and clean up system junk files to make computer run smoothly and reliably.

6

. Update online protection to protect against malware, perform a total registry overhaul, scan and block unwanted pop ups from your computer, get rid of Adware from your machine.

7

. Thoroughly clean up quick launch and taskbar from your system, organize file fragmentation.

8

. Reduce the usage rate of CPU, improve the overall performance of your computer.

9

. Review and optimize your PC and peripheral power usage, provide useful tips and recommendations on how to prevent future problems.

10

. Teach you how to protect your computer in a safer and more efficient way on a daily use.
Thanks for using YooCare Services!
Here're some of the support team members who are passionate about their works and support our customers 24/7.

As Seen On