How YooCare Works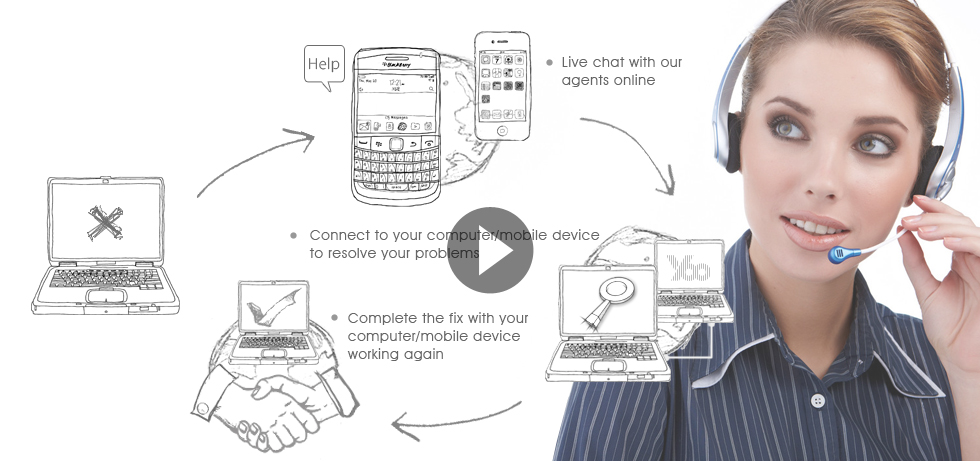 We'll fix your Windows PCs, Mac or mobile device online via TeamViewer.
Live chat/phone call with our experts online;
With your permission, connect to your computer or mobile device to resolve your problems;
Complete the fix and your computer/mobile device working again.
All Services Powered by YooCare 360° Support
Why Choose YooCare
Always Available
Direct, immediate access to your support 24x7x365. YooCare experts are ready to help you with any computer problems.
Empowered and Transparent
When you're having live chats with/calling YooCare experts, you'll be served by our dedicated professionals who are transparent on everything we do remotely. If we did make a mistake, we'll admit it and fix it with 100% of our manpower and resources.
Satisfaction Guarantee
We take YooCare customer services very seriously and your satisfaction is our operating principle. If you're not satisfied with our services, we will refund you 100% of the purchase price. Read the terms on our services.
Professional Hardcores
We hire the best technicians we know who are experienced, ethical and passionate on what they are doing. We've got more Microsoft certified technicians than any other online repair company, as well as many other IT certifications. Besides, we have been taking internal trainings and exams on their overall skills every month to ensure they are highly qualified to resolve all your computer/mobile device problems.
The Principles
We Hate Waitings
You have no need to take your computer/mobile device out to the local repair shop and wait for hours or days to get them back. The repair process has been made as simple as possible.
We are Humans
We don't use canned replies to answer any of your support requests; we are humans and love to use our brains. Our customers deserve more than canned replies.
We Love Efficiency
We try to resolve your computer problems as fast as we can. YooCare system benchmarks every customer's case to evaluate the performance of our technicians.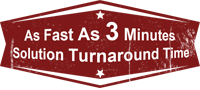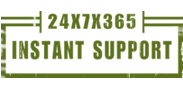 What are YooCare Services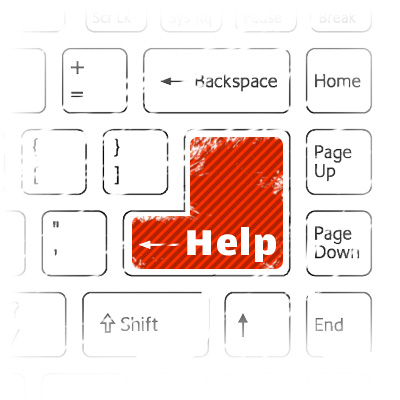 Gosh!!! My computer has gone crazy? Infected with viruses or hijacked by malicious things?
Virus, Malware & Spyware Removal Service
We can completely save your computer and get it running again by removing viruses, malware and spyware. Help is just a mouse click away. Through your high-speed internet connection, an online agent can assist you immediately and fix the issues thoroughly.
We can help you clean all threats and also teach you prevent malware from infecting your system, accessing your personal information like Credit Card/Paypal info, e-mail ID and password, and other private information. YooCare's tech experts can help you in every way possible to safeguard your PC.
Just give us the permission so that we can remotely access your computer via the Internet and our YooCare Certified Technicians can perform a quick diagnosis to detect and remove spyware hidden in your system files and registry entries permanently. At the same time, you can watch all the steps during the help session via the encrypted remote window.
Got a virus, spyware or malware on your computer?
Mobile Device Virus Removal Service
Remove any viruses found on the mobile device (Android mobile, Android tablet, iPad)
Help you back up your contacts and data as well as locate a lost phone for free.
Send you some tips after virus removal, you can protect your mobile device from being locked.
Also help you install or uninstall the app on your mobile device.
Money back guarantee - If for whatever reason your problems are not fixed, just give us a call and we'll give you a refund.
Is your mobile device infected with virus?
Computer Tune-up & Optimization Service
Optimize startup and random shutdown, defragment your hard drive, update your software and operating system, install Windows updates, improve menu navigation, cleanup quick launch and taskbar.
Enable security functions and enhance your browser settings to block pop-up activation in Internet Explorer.
Uninstall unwanted programs/Applications and trial software.
Creation of desired user accounts (for your requirement).
Clean all junk files, temporary files, tracking cookies, make your computer runs fast and works in healthy circumstance.
Is your computer running slowly and even frozen?
Computer Hookup, Diagnosis & Repair Service
Configuration of your new computer to access your existing Internet account.
Resolve conflicts and compatibility issues with software application running on your computer.
Diagnose and fix Registry errors, script errors, system 32 errors, Blue Screen of Death (BSOD) and other frequently asked computer problems.
Wireless technical support and software troubleshooting.
Install necessary drivers, Install and fix all critical updates.
Determine computer compatibility for the install or repair (Software NOT included), Optimizing your PC's speed and performance. Make your PC runs like new again.
Received PC errors on your computer or even crashing?
Data Backup and Data Recovery Service
Data transfer to your new computer, removable hard disk or other media.
Assist you safely get hard drive connected to computer, complete installation and configuration of software (not included) to create a backup schedule that fits your needs.
Configuration and help in creating the first backup.
Make a backup of your data on CD or DVD.
Make a backup of your data to an external hard drive or other media.
Drives that require advanced recovery methods or a custom recovery solution such as a formatted or failing drive.
Recover deleted files from a drive that is in good working order.
Note: our agents will attempt to recover lost files from your hard drive, flash drive, memory card or just about any device that stores data. We know your data is important to you, so we'll keep you updated during the recovery process, and in the rare case we can't get your data back we will refund you 100% of the purchase price.
Need help to back up/restore your files on your computer?
Printer Setup & Troubleshootings Service
Setup and configure your new local printer.
Answer any questions you have about printer features and functions.
Troubleshoot your local, network or wireless printer setup.
Resolve all your printer issues to get it printing properly again.
Have troubles making your printer run normally?
Email Help & Microsoft Office Setup Service
Connect one existing and active email account to a computer or mobile phone.
Must have all necessary passwords available.
Troubleshooting for an existing email account.
Includes repair, configuration and update the e-mail client.
Troubled with your email and using Microsoft Office?
Media/Video Files Converting Service
MP3 players, digital camera or other devices connected to your PC.
Fix your web cam problem and convert media for your needs.
Help you take pictures from webcam and take video recording.
Need helps to convert media files into various formats?
PC Gaming Optimization Service
Remote securely in your computer over Internet via TeamViewer.
Diagnose and troubleshoot the causes of slow gaming issues.
Significantly improve your gaming experience.
Need helps to speed up your PC gaming?