Data Backup & Data Recovery Service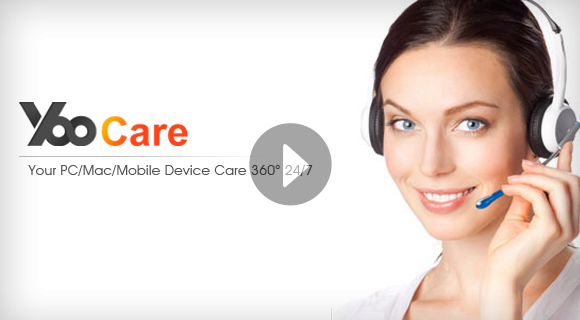 Looking for solutions to backup your data or recover the deleted data?
YooCare Data Backup & Data Recovery Service includes:
Back up your important data like photos, documents, files and more.
Offer professional tools to help you backup and restore data with ease.
Teach you to backup the data you need and how to access the backup data.
Show you how to install and use tools for restoring and backing up data.
Trouble with finding back the data you deleted accidentally? Worrying about losing your important photos, documents, video and files? Have no idea of how to keep the important data in your computer save and sound? Looking for tools or real PC experts to help you out? Losing important data could be a devastating experience for any computer user, if you unluckily come across such trouble, take it easy and just talk to our professionally trained PC experts, let them cease your troubles effectively by helping and teaching you to backup and access the important data, or recover the lost data via the internet, all you need is to sit in your cozy house and our YooCare experts will take care of everything for you!
It is an easy, effective and straightforward way to fix the problem.
It is much time & money saving than solving the problem on your own.
It boosts your PC experience, help securing and optimizing your computer.
It is flexible for your time, no need to take your computer to the store for expensive fixing.
YooCare offers 24/7, 365 days service for you to get immediate help anytime you want.
YooCare 9-Steps Data Backup & Data Recovery Service

1

. Promptly answer your questions about your help requests via online chat or TeamViewer.

2

. Our expert will remote securely in your computer over the Internet via TeamViewer.

3

. Transfer data to your new computer, removable hard disk or other media.

4

. Assist you safely get hard drive connected to computer, complete installation and configuration of software (not included) to create a backup schedule that fits your needs.

5

. Configuration and help in creating the first backup.

6

. Make a backup of your data on CD or DVD.

7

. Make a backup of your data to an external hard drive or other media.

8

. Drives that require advanced recovery methods or a custom recovery solution such as a formatted or failing drive.

9

. Recover deleted files from a drive that is in good working order.
Note: our agents will attempt to recover lost files from your hard drive, flash drive, memory card or just about any device that stores data. We know your data is important to you, so we'll keep you updated during the recovery process, and in the rare case we can't get your data back we will refund you 100% of the purchase price.
Thanks for using YooCare Services!
Here're some of the support team members who are passionate about their works and support our customers 24/7.

As Seen On