Mac/MacOS Virus, Spyware & Malware Removal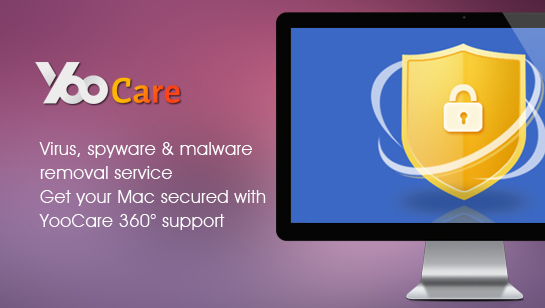 Looking for solutions to remove virus, spyware or malware from your Mac/MacOS thoroughly?
With more and more user using the Internet service, the viruses and malware programs such as Trojan horses, hijackers, fake AVs, unwanted toolbars and various suspicious add-ons are prevalent on all kinds of device. And the Mac computers produced by Apple company, like Mac mini, iMac, Mac Pro and different kinds of Macbooks, are no exception. After infection, a violent virus or malware program will be able to damage the Mac computers completely if it manages to stay on your system long enough. What is worse, to thoroughly remove the virus is a complex task for common Mac users. Either auto removal performed by a antivirus program or manual removal performed by a common Mac user, will, most of time, just fail to delete the infection and solve the problem completely.
What is included in our Mac/MacOS Virus & Malware Removal Service?
First of all, effective and efficient manual removal is our core advantage. Most of YooCare experts have more than 8 years' experience in the field of computer/Mac/mobile device security. We specialize in virus, spyware and other malware removal on Mac devices.
Secondly, fast, simple and safe removal process answers the question why so many customers turn to us as soon as their Mac computers get infected. Our service is provided via the reliable and credible TeamViewer remote tool relying on fast internet connection. As long as there is internet access with your Mac computer, you can just sit by and watch how our skilled technicians help you solve the problem like a friend of yours via the TeamViewer that is used by millions of people and well-known all around the world.
Finally, patience and goodwill help us keep our regular customers and attract many new customers. No matter how difficult the problem is, we will help you with great patience. And no matter whether you are our customer or not, we welcome you to visit our website and our friendly agents are ready to help you.
So, when you see tons of suspicious ad popups on your webpage, when you see unwanted toolbars and add-ons stick to your browser, when you experience endless annoying redirection while using your search engine, when you come across nasty warning and error messages asking for money, that means your Mac mini, iMac, Mac Pro or Macbooks may have been infected with viruses or malware programs. You are welcome to contact us anytime, our agents and certified technicians are ready to provide you with our fast, simple, effective and efficient Mac/MacOS Virus & Malware Removal Service!
YooCare 5-Steps Fix Mac/MacOS Virus, Spyware & Malware Removal Service

1

. Promptly answer your questions about your Fix Mac/MacOS symptoms for gaming via online chat or TeamViewer.

2

. Our expert will remotely connect to your Fix Mac/MacOS over Internet via TeamViewer.

3

. Diagnose and troubleshoot the causes of annoying problems; remove the detected virus, spyware or malware thoroughly.

4

. Confirm the threat removal with you.

5

. Teach you how to use Mac/MacOS in a more secure way on a daily basis.
Thanks for using YooCare Services!
Here're some of the support team members who are passionate about their works and support our customers 24/7.

As Seen On