Media/Video Converter Service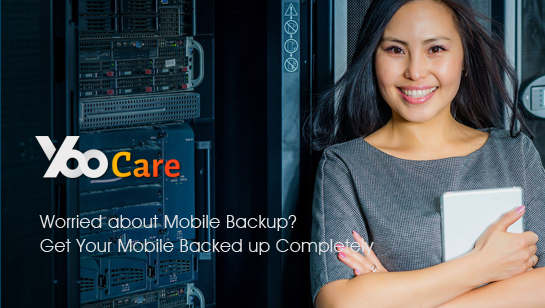 Looking for solutions to Back up mobile devices?
Are you afraid of losing your contacts, text messages, apps, photos, music, videos and more on your mobile device? Well, there is nothing worse than losing everything on your mobile devices like android phone, tablet, iPhone, iPad and realizing you never backed anything up. So here are a few methods for making mobile device backup. That is why backups are indispensable. Whether it's a backup of your Android smartphone, your photo albums or your laptop PC, backups come in at just the right moment to save the day. But to back up your data has never been easier. No worry, YooCare experts will help you back up all of your data on your mobile device.
YooCare 5-Steps Mobile Devices Backup Service

1

. Promptly answer your questions about your mobile device symptoms via online chat or TeamViewer.

2

. Our expert will remotely connect to your device over Internet via TeamViewer.

3

. Our expert will walk you through to backup your data, files, apps, music, videos and pictures etc on your mobile devive.

4

. Confirm with you after solving your problems..

5

. Teach you how to protect your mobile device or for continuous backups on a daily basis.
Thanks for using YooCare Services!
Here're some of the support team members who are passionate about their works and support our customers 24/7.

As Seen On