Mobile Phone/Tablet Gaming Optimization Service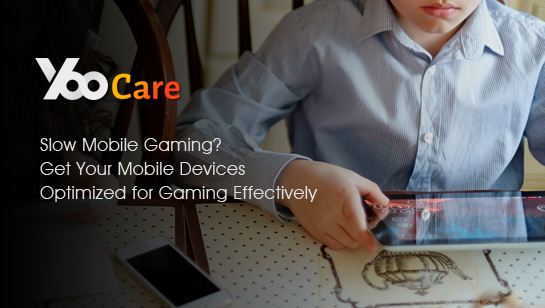 Looking for solutions to optimize the gaming performance for your mobile devices?
Are you restless your phone gets stuck when playing game? You must very crazy and want to curse when your phone gets stuck in playing game. So how to get rid of this annoying performance? How to speed up your mobile phone for gaming? Yoocare Experts can help you immediately and fix this kind of issue thoroughly. Our professional team specializes in optimization of mobile phone (Samsung, LG, Motorola, HTC, ZTE etc), android tablet, iPhone and iPad. No matter which country you come from, Yoocare Experts will solve your problem with the most professional technology and the most sincere attitude. You just need to start live chat or make a phone call with our online expert and tell us your problem.
Sent your support request. YooCare online expert will connect to your mobile device remotely to fix the problem or guide you to operate timely.
Diagnose the source of problems with your mobile device and deal with your conversion 0needs for providing a smooth and unparalleled service.
Optimize your mobile device and Help you fix the problems completely in just seconds.
YooCare 5-Steps Mobile Phone/Tablet Gaming Optimization Service

1

. Promptly answer your questions about your mobile device symptoms for gaming via online chat or TeamViewer.

2

. Our expert will remotely connect to your device over Internet via TeamViewer.

3

. Diagnose and troubleshoot the causes of annoying problems.

4

. Back up and optimize your device completely

5

. Teach you how to protect your mobile device in more efficient way on a daily use for gaming.
Thanks for using YooCare Services!
Here're some of the support team members who are passionate about their works and support our customers 24/7.

As Seen On