Speed up Samsung Galaxy Phone/Tablet Optimization Service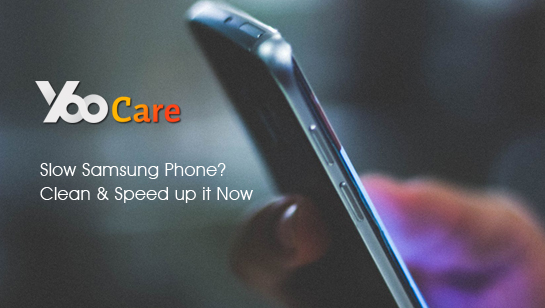 Looking for solutions to speed up your Samsung Galaxy Phone/Tablet performance?
Samsung Galaxy phone/tablet is really popular and great phone for most phone users. But with times going ahead, you may feel your phone may have started to feel a little sluggish. When you turn on or turn off your handset, it takes times to get into your home screen. It will make you feel that you should upgrade your phone sooner than you thought if you want to save your phone and prolong its usage. If you want to browse the Web as the first day you got the phone, you have to perform some tricks which can help you boost your handset faster. YooCare professionals may help you and guide you through how to clean & speed up Samsung Galaxy phone/tablet as a brand-new handset. With a completely optimization of your handset, you can use your smartphone faster than before.
Uninstall unwanted apps. Samsung Galaxy phone/tablet used to have a large storage internally. At the very beginning, it is fine to keep those unnecessary apps on your handset. But you may save and installed kinds of apps on your phone as well as other resources. Those unwanted software may be running at your background while you are using the phone. Those apps will be resource hogs which may take over large part of handset's space. Thus, if you don't need the app, you should get rid of them as soon as you can without any hesitation.
Disable preinstalled apps. You may get lots of preinstalled apps on your Samsung Galaxy phone/tablet when you just get your handset from your phone provider. These apps are installed on your handset by manufacturer. They come into your phone with its android system package. You can make your phone faster by disabling the preinstalled apps.
Clear the cache data. Each app you are running on your phone may store a cache data and history in your Samsung Galaxy phone/tablet storage system. You may save lots of caches for individual apps after years of handset's use. These caches may affect your phone's performance by some extend. So, if you can delete these caches constantly, you can gain few resources for your phone so as to speed up your phone.
There are still other tricks for performing your Samsung Galaxy phone/tablet faster, such as disable S voice feature, run fewer apps at your backgrounds at a time, and disable Auto Sync and so on. These tricks enable you to browse the Internet more easily and download online resources more quickly.
Removing your widgets, stopping use of live wallpaper, keeping all your apps up to date and disabling special effects manually and professionally can do you a great favor on speeding up your handset's performance. Yoocare experts can help you make your Samsung Galaxy phone/tablet running more and more quickly.
YooCare 6-Steps Clean & Speed up Samsung Galaxy Phone/Tablet (Optimization) Service

1

. Promptly answer your questions about your Samsung Galaxy phone/tablet symptoms via online chat or TeamViewer.

2

. Our expert will remotely connect to your phone/tablet over Internet via TeamViewer.

3

. Systematically resolved annoying Samsung Galaxy phone/tablet problems.

4

. Effectively fix the detected Samsung Galaxy phone/tablet issues and make your device run faster as possible.

5

. Provide high quality after-sales service.

6

. Teach you how to improve your device performance on a daily basis.
Thanks for using YooCare Services!
Here're some of the support team members who are passionate about their works and support our customers 24/7.

As Seen On