Setup & Installation Service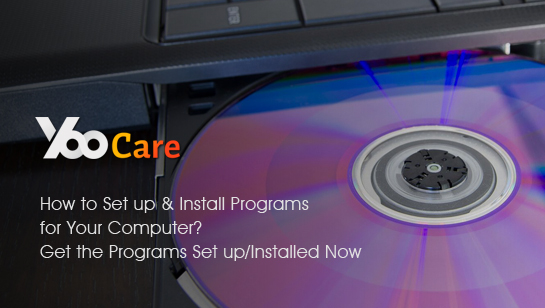 Looking for solutions to set up & install programs/apps for PC, Mac or mobile devices?
What is set up on a computer?
What is a silent install?
What is the meaning of unattended installtion?
YooCare certified technicians can customize the settings of your computer/device based on your preferences. We can help you setup and install applications for printers, networking devices, scanners, and other devices. We can also install the applications as required.
YooCare 6-Steps PC/Mac/Mobile Device Setup & Installation Service

1

. Promptly answer your questions about your PC/Mac/Mobile device symptoms via online chat or TeamViewer.

2

. Our expert will remotely connect to your PC/Mac/Mobile device over Internet via TeamViewer.

3

. Diagnose and troubleshoot the environment of your hosted system.

4

. Complete the program/app setup & install service for your demands.

5

. Confirm with you after finishing the task.

5

. Teach you how to use the program/app on your PC/Mac/Mobile device properly.
Thanks for using YooCare Services!
Here're some of the support team members who are passionate about their works and support our customers 24/7.

As Seen On