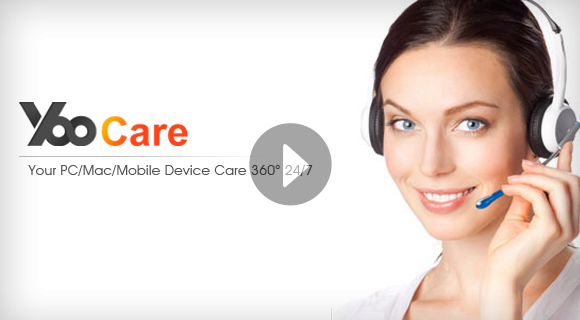 Bypass the Internet Censorship and Unblock any Website/App Access with YooCare VPN Service
Why YooCare VPN Service?
Are you able to access Google, YouTube, Instagram or Facebook in the place where you live? Do you still worry about Internet security and information leak on public WiFi? Do you get tired of the lag game? Have you been driven crazy by the slow Internet speed while viewing foreign websites? Get a VPN account from YooCare for you to use on your PC, Mac or mobile devices' built-in VPN function. All those problems will be resolved immediately. Just enjoy the unrestricted, encrypted, fast, stable, anonymous and convenient private network with YooCare VPN service.
Unblock the Government Censorship and Restrictions
YooCare VPN service helps you bypass the censorship. You will be able to browse and watch video without any restriction anywhere/anytime. You can play all online games from any country.  No geo-restricted games any more.
Secure Connection to Protect Privacy
YooCare VPN service uses the 256-bit encryption to secure your Internet, protecting you from hackers, snooping eyes and other cyber criminals. You can communicate with your partner and share resources with your whole staff safely. No one can intercept your conversations or steal information.
Fast and Stable Connection & Anonymity
YooCare VPN service provides you fast private network. You can browse at an amazing network speed and enjoy the stable network connection. We also provide you many different IPs and make sure that they will work regularly and steadily. Your real IP will be replaced and protected on the Internet. Others will not know who you really are on the Internet. There is no need to worry about personal information leak. Your identity will be highly protected.
Immediate Online Help
YooCare VPN service engineers are ready to answer your questions, help you setup VPN on your device and resolve various problems. If you have any problem or question, do not waste any time to hesitate. You can contact YooCare VPN service engineers and get immediate help at any time.
Is it Legal to Use a VPN in China, India United Arab Emirates and Iraq?
Though the government has the firewall which blocks those websites, it is not illegal to visit them as long as you don't download or spread illegal content or do other things that violate the laws via the Internet. Nowadays, many people in China, India United Arab Emirates and Iraq still can visit many foreign websites and play various games freely because they use YooCare VPN service on the Internet. It is legal to use VPN no matter where you are. Contact us right now if you want encrypted, secure, fast and non-restricted browsing experience! 
YooCare 5-Steps VPN Service
YooCare will provide you the VPN account for you to use the built-in functions on your PC, Mac or mobile device.

1

. Promptly answer your questions regarding VPN account & things about VPN for your PC, Mac or mobile device.

2

. Once the purchase is confirmed, your VPN account will be created.

3

. Provide guides on how to set up the VPN with the provided account detail.

4

. Help to set up the VPN with your demands if requested.

5

. Teach you how to use VPN properly on a daily basis.