Speed up Mac/MacOS Optimization Service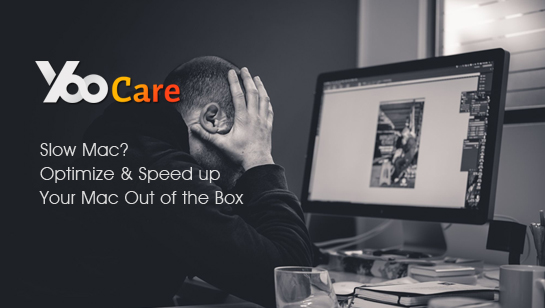 Looking for solutions to speed up your Mac/MacOS performance?
In those years, most users choose Mac because of its high speed operation performance. People use Mac to work and do homework which is very convenient. As time goes by, do you notice that your Mac starts to run slow? Do you always get stuck while visiting the website or watching video? Do you find that it takes more time to launch a program and load a normal website? If your answers are "Yes", it is the very right time to speed up your Mac. No one deserves such a slow computer as there are many ways to make it as fast as it was when you just bought it.
Does your Mac need a long time during the startup? Does it freeze frequently? When you are about to right click one application or create a new folder, it takes several minutes to respond which is a time-consuming thing. Many writers use Mac to write novel and other articles in coffee house or library as it has long battery life. However, it will be upsetting if you have a slow Mac. Your system just crashes without a reason. The editing programs freeze suddenly and will not respond before you can save your editing words. You have to start over which will ruin your day badly.
It is very upsetting when working with a slow Mac. Some of you even describe your Mac as crawling with snail's speed. In fact, it is normal that your Mac runs slow after you use it for a period of time. So, why does your Mac run slow? Once you connect your Mac to the network and start to use it, System Junks, Trash, Leftovers, Log Files, Manages Extensions and other files will come into being and pile up quickly. They will occupy large space which will slow down the computer. Besides, your Mac may be infected with serious malware which damages your system deeply. In this case, your Mac will not be able to work properly. To resolve your problem, you are welcome to contact our professionals for help. Start a live chat with our expert and explain your issues in detail. We will connect and speed up your Mac immediately. You will be able to enjoy the high speed operation, steady-state network and perfect browsing experience. Precious time will be saved when you work with a fast Mac. Don't waste any time to hesitate. Contact YooCare professionals and get help right now.
YooCare 6-Steps Mac/MacOS Speedup Optimization Service

1

. Promptly answer your questions about your Mac/MacOS symptoms via online chat or TeamViewer.

2

. Our expert will remotely connect to your Mac over Internet via TeamViewer.

3

. Systematically resolved annoying Mac/MacOS problems.

4

. Effectively fix the detected Mac/MacOS issues and make your Mac run faster as possible.

5

. Provide high quality after-sales service.

6

. Teach you how to improve Mac performance on a daily basis.
Thanks for using YooCare Services!
Here're some of the support team members who are passionate about their works and support our customers 24/7.

As Seen On