Speed up Windows PC Optimization Service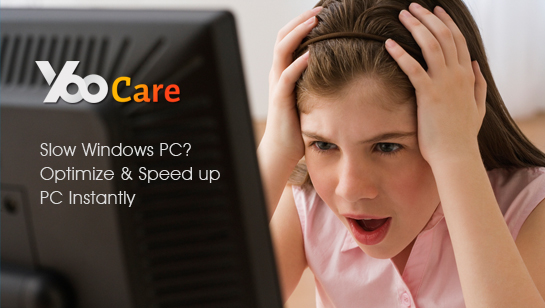 Looking for solutions to speed up your Windows PC performance?
How often do you feel frustrated with your computer being slow? What causes slow performance with your computer? There are many reasons for your computer to run slow. YooCare Experts can help you find the reason and fix your issue immediately. We focus on solving the problem of computer for many years. Through your high-speed internet connection, YooCare Experts can speed up your computer via a famous remote tool called TeamViewer and the connection is via secure encryption, and you will see how we fix your issue with your own eyes. Are you struggling with computer running slow? Below are methods for Microsoft Windows users that can help speed up the computer, you will get rid of this annoying problem easily.
Use manual way to replace the optimization software. There is no perfect optimization software to speed up your computer, it doesn't solve your problem completely. Manual operation is the most effective solution.
Turn off unneeded Desktop Features that try to make things look better. The fancy rounded window corners, the way the menus fade in and out, and the 3-D button styles on modern Desktops all require some computing power and can overwhelm older machines.
Repair registry, defragging system memory, closing, exiting or canceling any unused background process returns those resources to the system.
YooCare 10-Steps PC Speedup Optimization Service

1

. Promptly answer your questions about your PC's unusual behaviors via online chat or TeamViewer.

2

. Our expert will remotely connect to your computer over Internet via TeamViewer.

3

. Systematically resolved annoying PC problems.

4

. Clear up disk fragmentation and setting virtual memory to make computer run smoothly.

5

. Show the problem-solving methods step by step on your computer.

6

. Identify and remove stubborn file to release the memory pressure.

7

. Eliminate unnecessary running program in the background to reduce the CPU usage.

8

. Effectively repair your PC problem and make your computer run faster as originally expected.

9

. Provide high quality after-sales service.

10

. Teach you how to improve Windows PC performance on a daily basis.
Thanks for using YooCare Services!
Here're some of the support team members who are passionate about their works and support our customers 24/7.

As Seen On